Last year, for the first time, I went to Tobermory in the Bruce Peninsula. This year, we went back before peak season to explore the surrounding area. We stopped by Bruce's Caves, Wiarton, Lion's Head and Tobermory – unfortunately, we didn't make it to Flowerpot Island … but we will be back within the next few weeks!
Bruce's Caves were our first quick stop – part of a unique cave formations found along the escarpment face. Unfortunately, not as picturesque as I thought.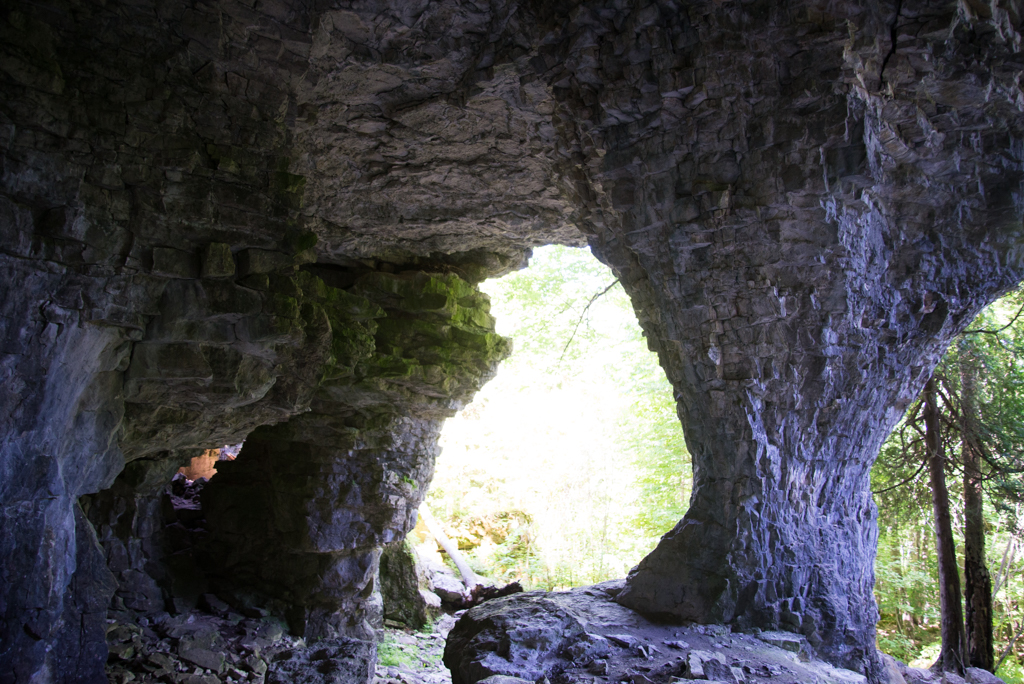 In Wiarton, I stopped for a photo with the Wiarton Willie statue. According to southbrucepeninsula.com, "The statue was unveiled "Willie Emerging" in the Bluewater Park on William Street in Wiarton on February 3rd, 1996 to commemorate the 40th anniversary of Wiarton Willie prognostications."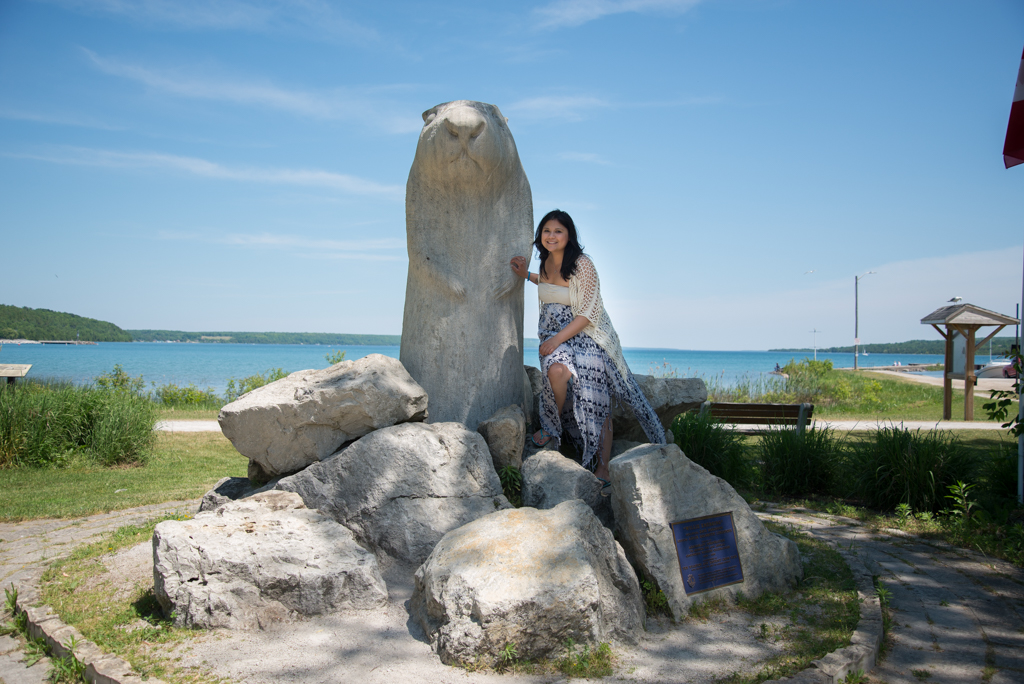 Lion's Head is about a 30 minute drive from Wiarton, and has a beautiful beach – great for canoeing, kayaking and hiking. It almost looks tropical in photos.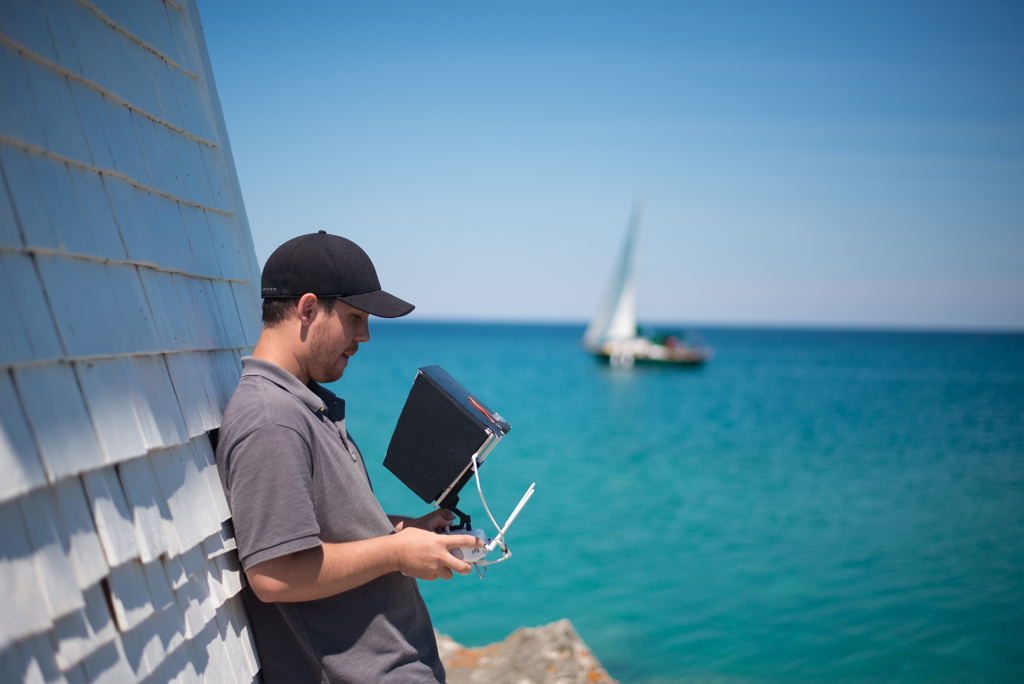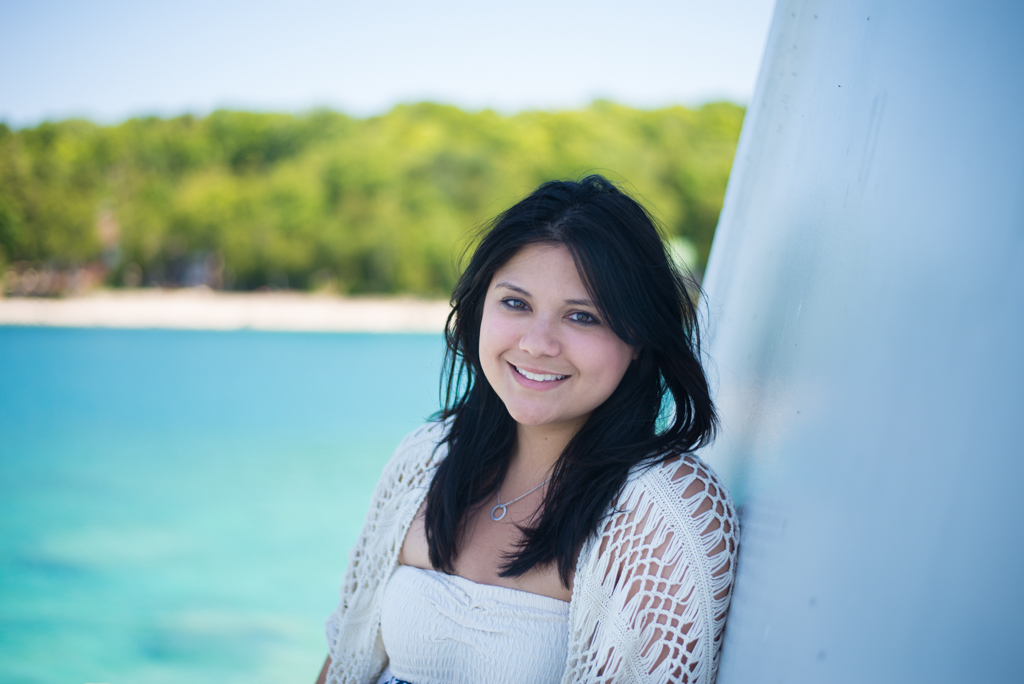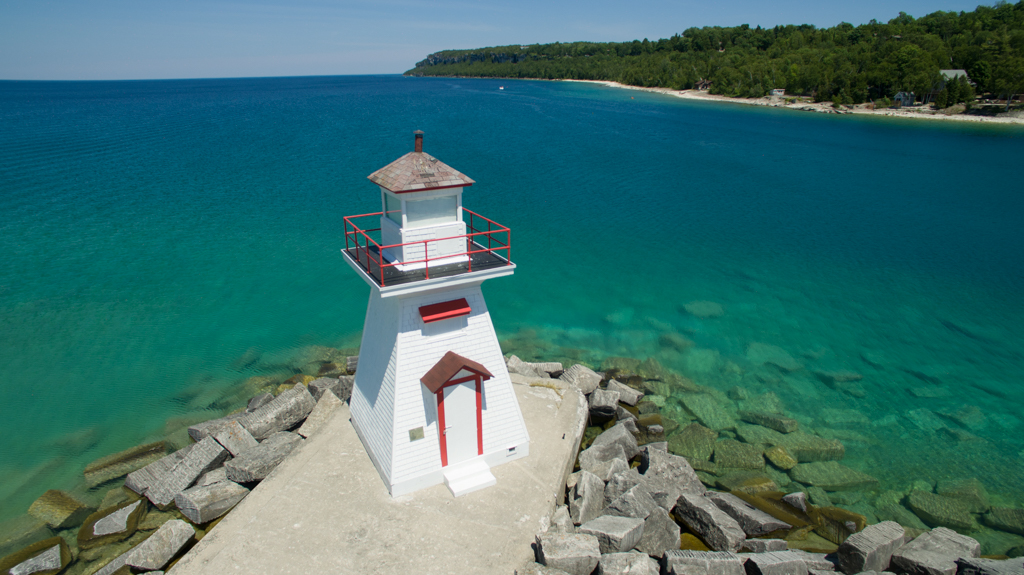 And our last stop was the Big Tub Lighthouse in Tobermory. An incredible location for picnics, photos and just relaxing until the sun goes down. Also, a quick fly or boat ride away, you can see one of the famous shipwrecks in the area. Tobermory is home to more than 20 shipwrecks.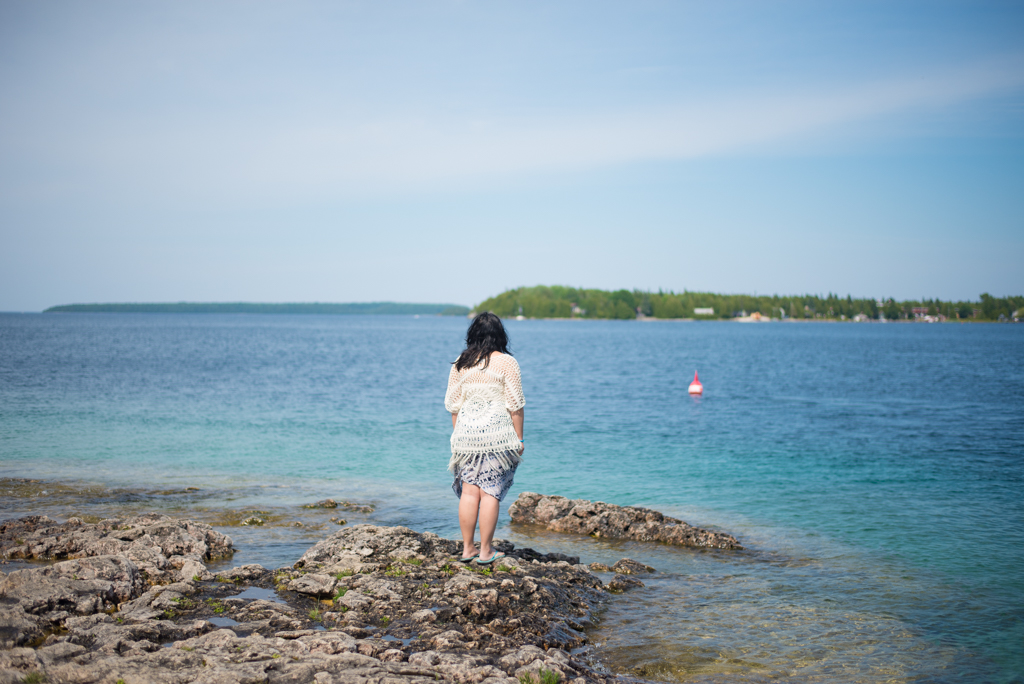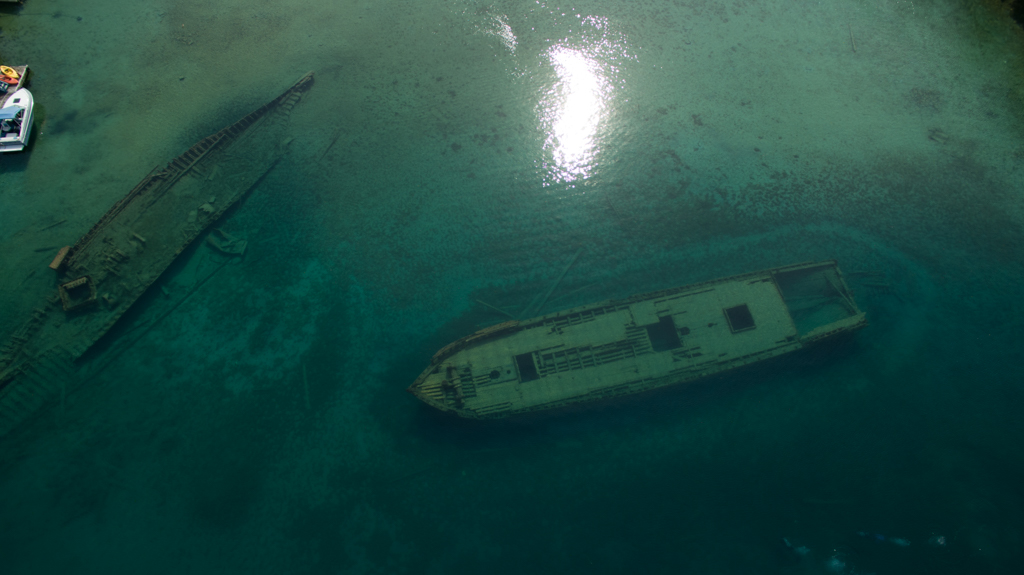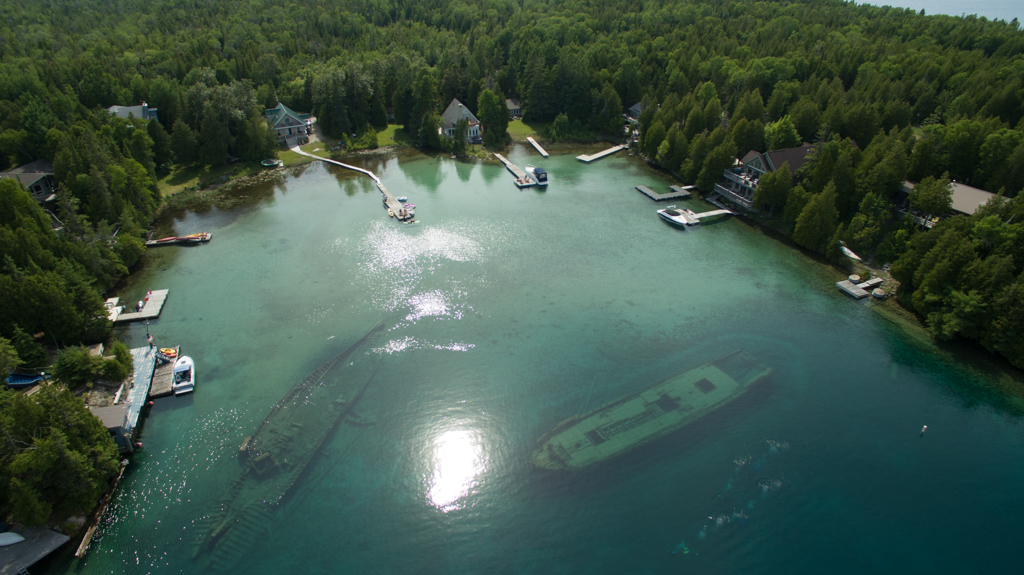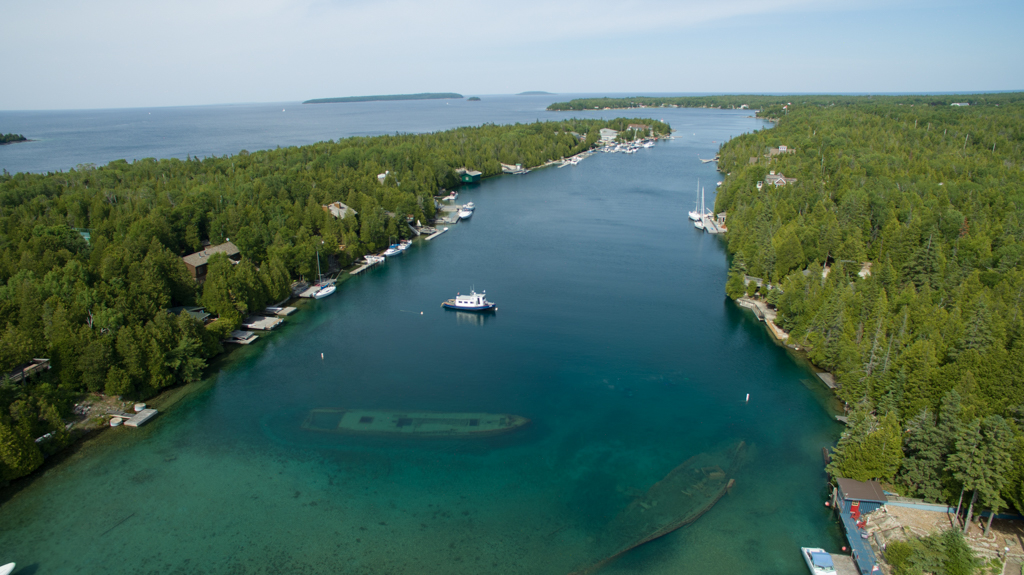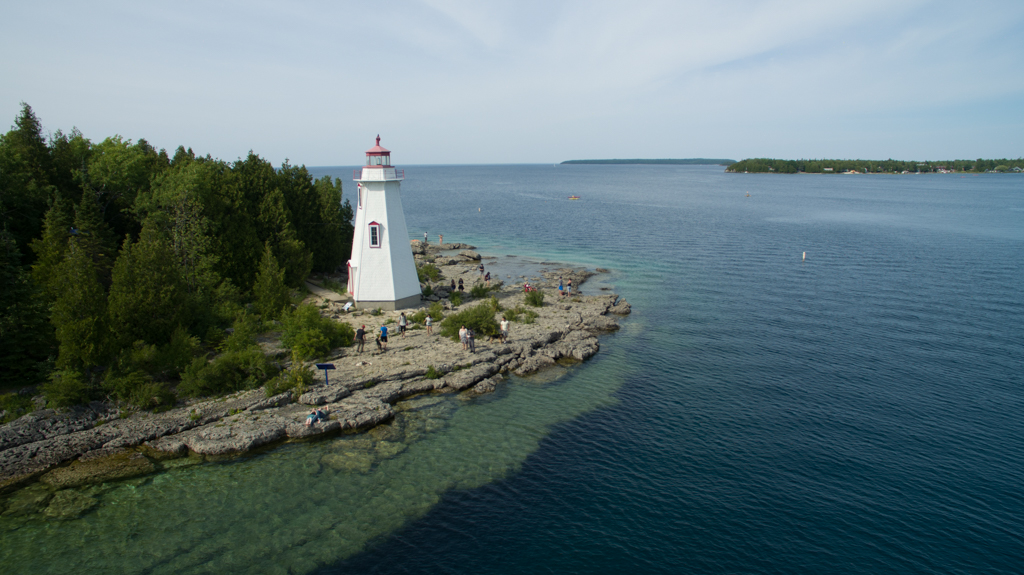 I'll be back, Tobermory. And not just for the ice cream. 🙂