I had the best weekend EVER at Parc Oméga in Montebello, Quebec.
It was a spur-of-the-moment idea. A 4.5 hour road trip east to the beautiful wildlife park. According to Outaouais Tourism, Parc Oméga has a 17-km road in a 2,200-acre park.
The elk, deer and antelope were VERY active. We also caught a glimpse of Arctic fox, moose, coyotes and buffalo.
But for me, the most exciting part was feeding the elk and deer out of the palm of my hand. We made sure to pack carrots, and charge our cameras for this experience — I knew it'd be incredibly memorable.
Photobomb!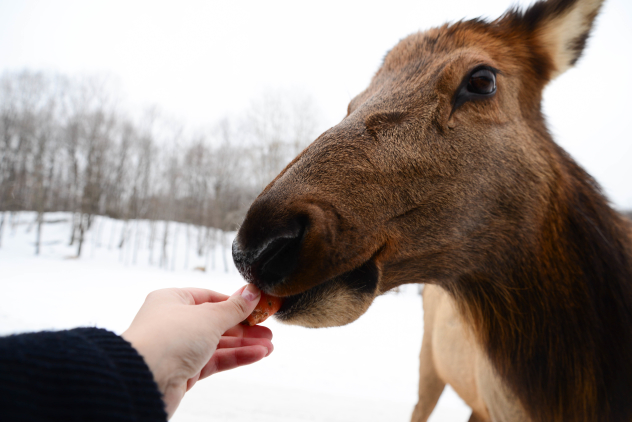 This was taken on the Boardwalk to view the wolves and bears. Unfortunately, some of the trail was blocked because of the weather.